Intimate & Body Skin Discoloration Correction

Not your typical "skin lightening or bleaching" treatment. Learn how to effectively identify, diagnose and treat various types of hyperpigmentation. Fully understand and explore the causes such as the darkening of intimate areas, age spots, sun spots, melasma, discoloration of the joint and arms, hyperpigmentation caused by acne and uneven skin tone on the body. Effectively treat and understand related contraindications and how to provide proper post-care/home-care needs for your clients.

Learning Formats: In-Person/Online
What you'll learn about:
Become certified in the industry-leading body lightening protocol.
Learn how to diagnose and treat various types of pigmentation.
Understand contraindications, post-care, and home-care for your clients.
Avoid harsh and inflammation-inducing LEDs, Dermarollers, Nano Machines, or Lasers.
Harness natural ingredients to help control melanin production, activity, and correction deep in the skin.
What your clients will experience:
Achieve a lighter and more radiant complexion, reducing the appearance of dark spots and uneven skin tone.
Enjoy heightened self-confidence as skin pigmentation concerns diminish.
Benefit from the expertise of trained professionals who will tailor treatments to various skin types and concerns.
Receive personalized treatments for all needs and sensitivities.
Course Dates
If the scheduled classes do not align with your availability, please reach out to us to explore alternative dates!
"Incredibly informative and…"
"Thank you so much for this week's class, Rosie! You were incredibly informative & I really felt very confident with performing the lightening services on my clients on my own."

- Jennifer, San Bruno, CA
★★★★★
"I'm already booked next week…"
"All her hyperpigmentation is gone and she's so happy with her results. I'm already booked next week. I'm glad I chose to take the class..all the support and online education that I have access to now is truly amazing."

- Isabellla, Los Angeles, CA
★★★★★
"Only after a few sessions..."
"My client couldn't believe how much her skin had brightened up, and that was only after a few sessions! The products work!"

- Eva, San Diego, CA
★★★★★
"Getting a lot of new referrals..."
"The success I've seen since starting body lightening treatments has been amazing! Happy clients have been spreading the word and I've been getting a lot of new referrals!

- Serena, Fullerton, CA
★★★★★
Non-Invasive, Game-Changing Choice for Skin Correction
Certification Economics
Invest in education that brings you a new product offering for your existing clients, new clients, new revenue, and continued business.
Included in your certification is a starting kit to provide 25 sessions/treatments. DICA Academy suggests charging  $200-$400/session, depending on the treatment series and geographic area. Gain an instant boost to your sales! 
Included:
✓ Clinical Body/Intimate Lightening Certification
✓ Full Kit & Supplies Provided
✓ Support from our in-house estheticians 
✓ Access to ongoing education and treatment updates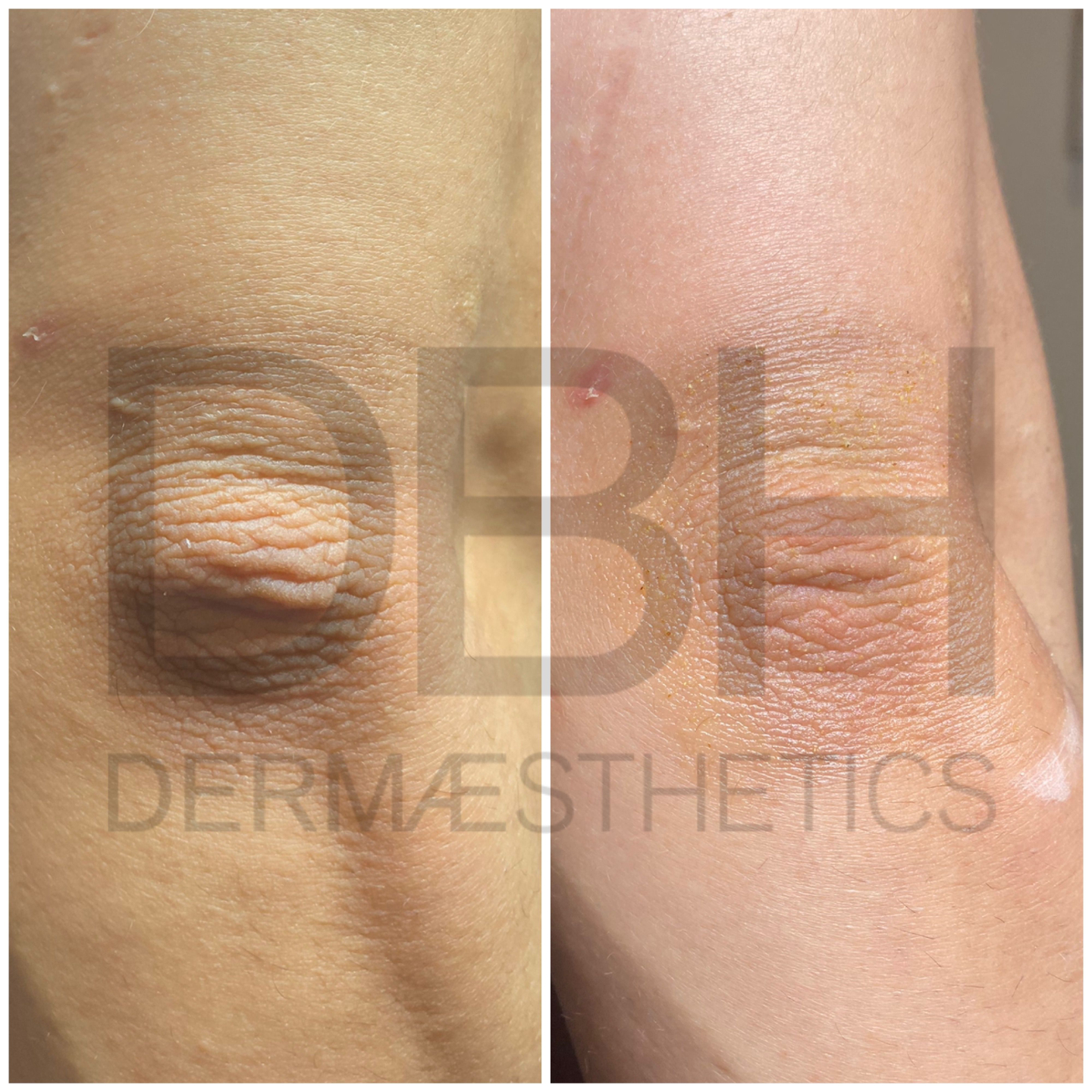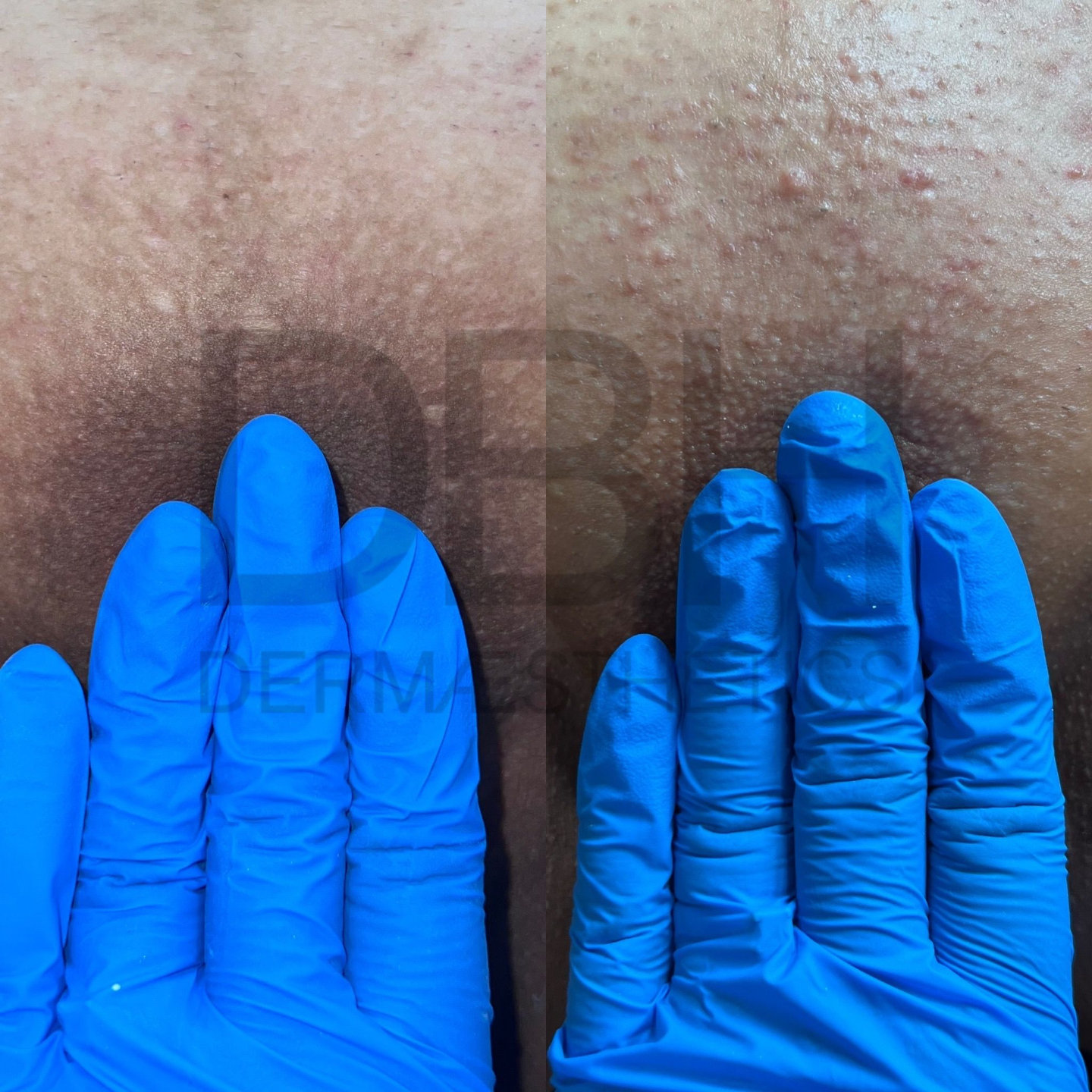 Will there be hands on training?
Who qualifies for this class?
Can I offer body lightening services at my location?
Do you offer group rates?
Connect with us!
Subscribe for exclusive firsts on new certification launches, program updates, tips, and offers.
Contact Us:
(213) 545-1266
M-F | 9:00am to 5:00pm PT